Slip And Fall Lawyer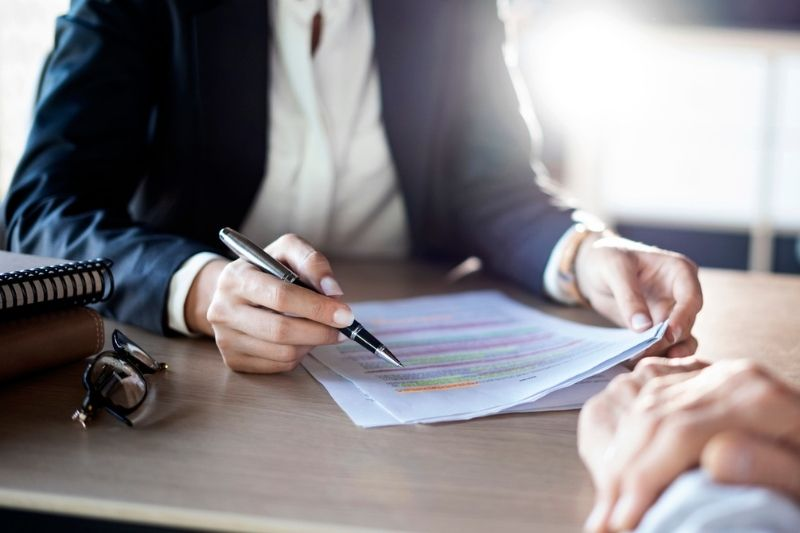 Slip and fall accidents can occur in a business, at home, or even out in public. These accidents can often be severe, resulting in broken bones, traumatic brain injuries, and other serious injuries.
When you visit someone else's property, the business or property owner must ensure it is safe for your arrival. If you experience an injury as a result of their carelessness or negligence (the legal term "premises liability"), they can be held liable.
The law is complex. It can be challenging to get the compensation you deserve without legal representation.
If you've been injured in a slip and fall accident, it's essential to speak with a slip and fall attorney who can help you understand your rights and file a personal injury claim.
How much are slip and fall settlement amounts? (What's the average?)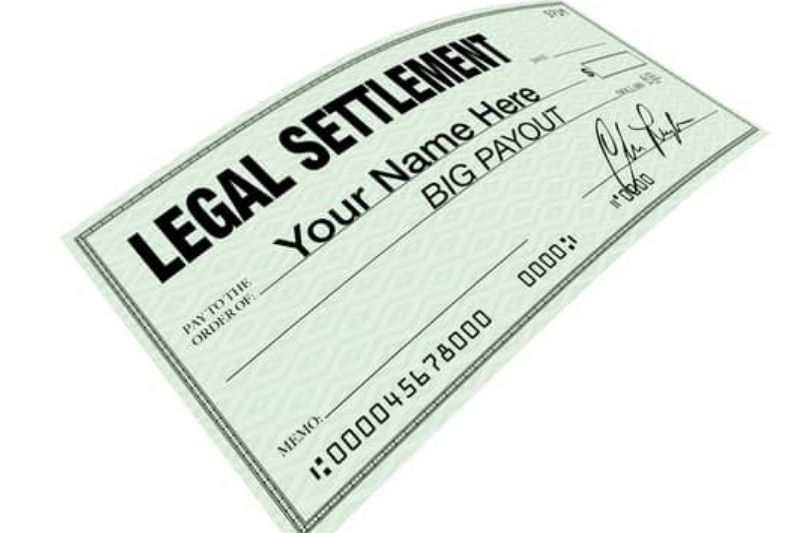 About 3/4 of all slip and fall cases have a value somewhere between $5,000 and $50,000 thousand. On the higher end, in about 5% of cases, the plaintiff receives a verdict or settlement worth over half a million.
Which factors determine the slip and fall settlement amount?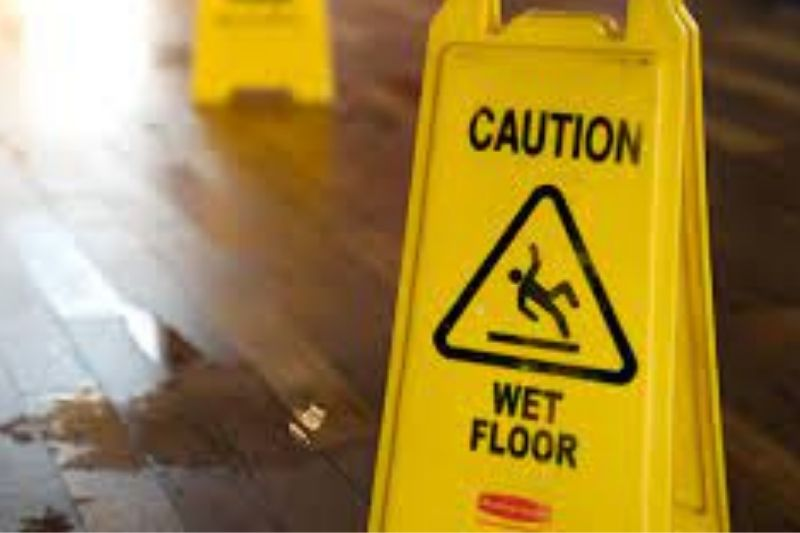 The nature and degree of the injury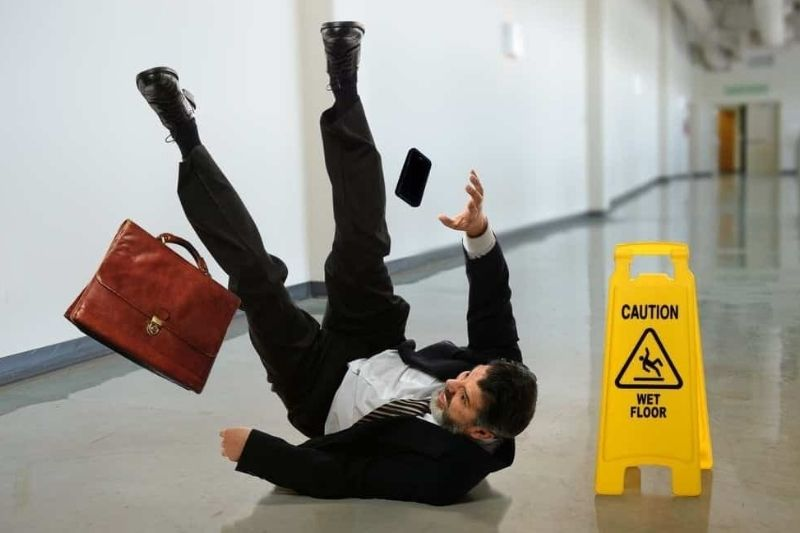 The severity of your injuries will determine how much money you're awarded for a slip and fall accident. Settlements for less serious injuries such as a sprained wrist or bruising usually don't exceed $25,000. On the other hand, more severe conditions can lead to millions in lost wages from missing work.
Property owner negligence and resulting liability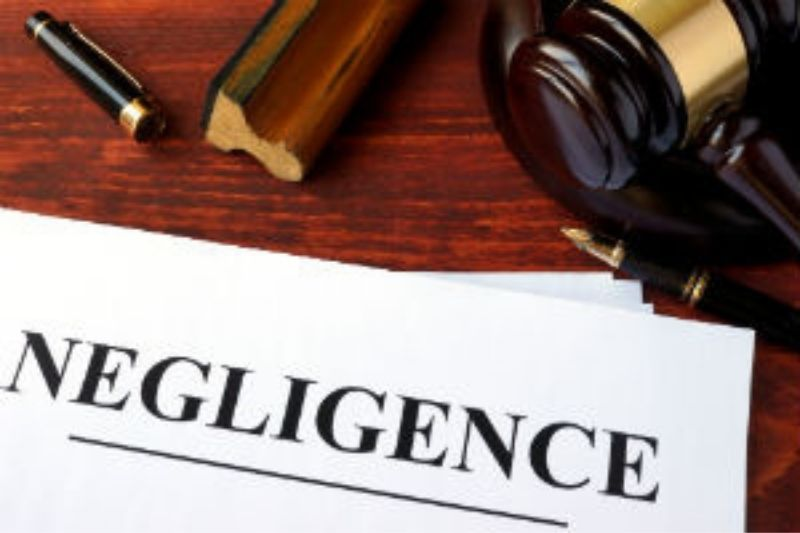 To prove that the property owner was negligent, the plaintiff needs to be able to show that the owner knew about the dangerous condition before the fall happened.
If the property owner was aware of a dangerous condition but didn't do anything about it for a long time, that can be used as evidence of negligence.
Additionally, if the property owner hired a professional to inspect the property and didn't follow their recommendations, that can also be used as evidence of negligence.
It's important to speak with an experienced personal injury lawyer to determine what steps need to be taken to prove negligence and liability. Most slip and fall attorneys offer a free case evaluation.
How do slip-and-fall accidents occur?
Wet and uneven floors
Flooring is often the culprit in slip and fall accidents. A negligent property owner may create a dangerous condition in the form of uneven surface, polished or waxed floors without warning signs, and wet floors. Liquid spills, potholes in parking lots, and icy surfaces can also cause severe injuries.
Negligent businesses and property owners have a legal duty to ensure that their property is safe for patrons.
If a victim is injured from a slip and fall accident, they may be able to seek compensation for both damages and lost wages. You should contact a personal injury law firm to seek legal recourse.
Environmental conditions
Slip and fall injuries can be a result of hazardous environmental conditions.
Anything from debris spilled on the floor to a cord running across the walkway can cause you to fall and injure yourself. Poor lighting can also make it difficult for a victim to see hazards.
Negligent business or property owners may have bright lights shining that create a glare that obstructs the view of potential hazards.
If a patron is not careful, they may easily trip on hazardous floor transitions, such as raised door thresholds or changes in floor levels.
If you have been injured in a slip and fall accident, it is essential to seek legal representation right away. A skilled attorney will be able to help you seek the compensation that you deserve for your injuries.
Unsafe ladders and stairs
Slip-and-fall accidents are some of the most common accidents in the United States. They often occur when people are walking downstairs or when they are using a ladder. These accidents can be hazardous, as they can lead to severe injuries.
In fact, according to the Centers for Disease Control and Prevention (CDC), slip-and-fall accidents are the leading cause of injury in the workplace.
Worn or warped steps, slippery stairs, and ladders that are not appropriately secured are accidents waiting to happen.
Improper safety practices
Slip and fall injuries are a common occurrence in the workplace. These types of accidents can be prevented by following proper safety practices. However, many workers do not receive the necessary training to stay safe while on the job. As a result, they are at risk for slip and fall accidents.
Injury prevention should be a top priority for employers. Proper training and equipment is necessary to prevent slip and fall injuries.
What should you do if you slip and fall on ice and snow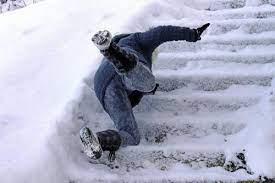 When you are walking on a sidewalk that has been covered in snow or ice, you may slip and fall. This can result in severe injuries, including fractures, bruises, and spinal cord injuries. If you have been injured in this way, it is important to contact a slip and fall lawyer as soon as possible. The lawyer can help you receive compensation by filing a lawsuit against the property owners or contractor responsible for maintaining the sidewalk.
If the property owner failed to keep pedestrian walkways safe by allowing snow or ice to accumulate, then they could be liable for damages.
After a fall incident, you should begin to document as much as possible about your accident and the area where you fell.
Taking detailed photos of the area is the best way to build a case. However, snow and ice conditions change regularly, so gathering this directly after the incident is important.
Even if you don't think you are injured, it is best to get checked out by a doctor. Many injuries from falls do not show symptoms until later on. Some slip and fall victims are embarrassed to seek medical attention or "tough it out", but it is vital to get medical attention regardless.
If you have any questions on premises liability, please do not hesitate to contact a slip and fall lawyer for more information.
What are the common defenses in slip and fall lawsuits?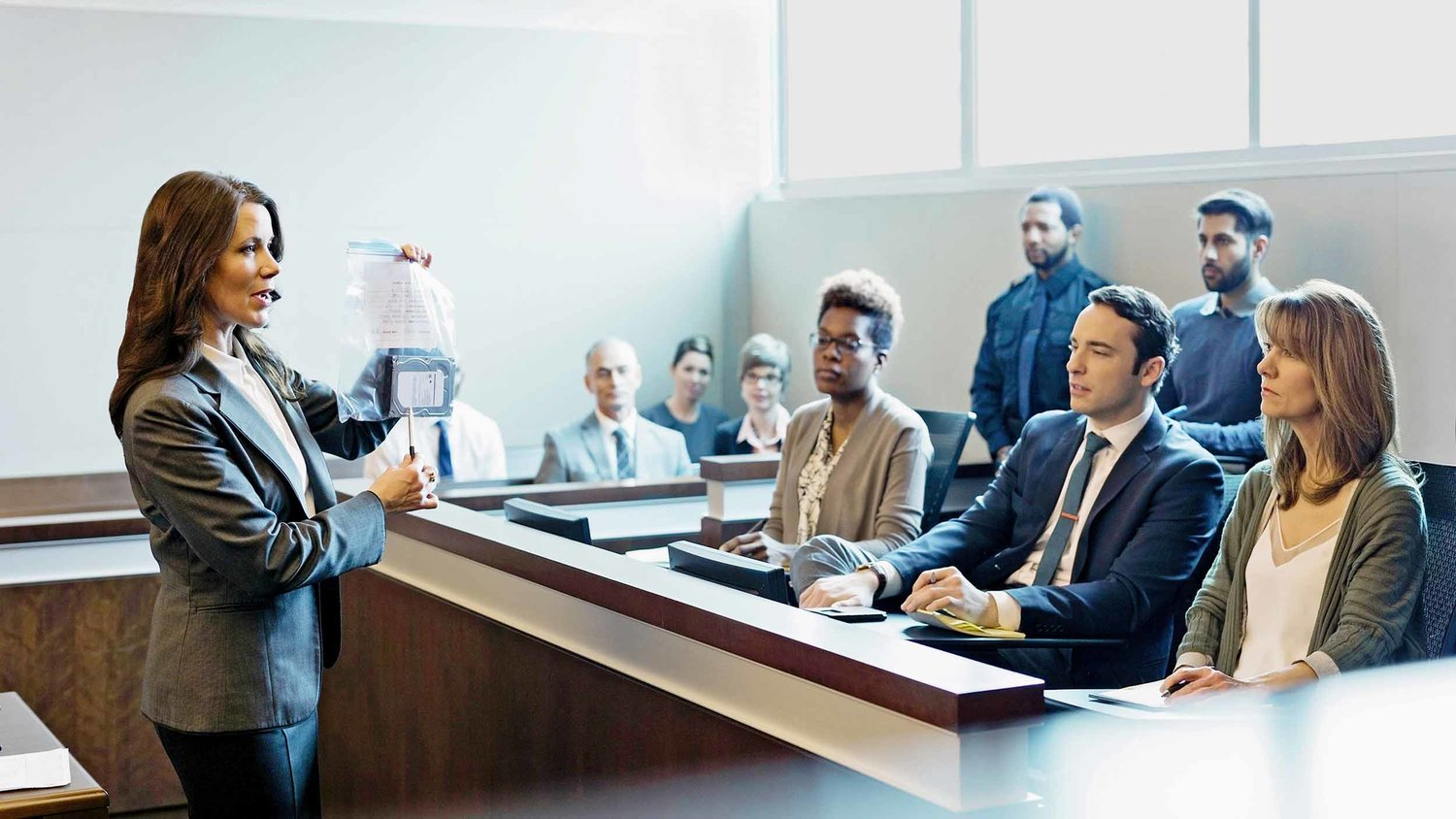 Property owners and insurance companies often try to defend themselves in trip and fall lawsuits by arguing that the victim was contributorily negligent. This means that the victim caused their injury by not taking reasonable care to avoid the hazard. They may also argue that the victim did not suffer any damages or that the damages were not as severe as they claimed.
For example, a defense they might take in a slip and fall lawsuit would be if the victim was wearing improper shoes (high heels or sandals) while running and slipped on a wet floor. In this case, the defense would argue that the victim did not take reasonable care to avoid the hazard.
Is it necessary to hire a slip and fall lawyer?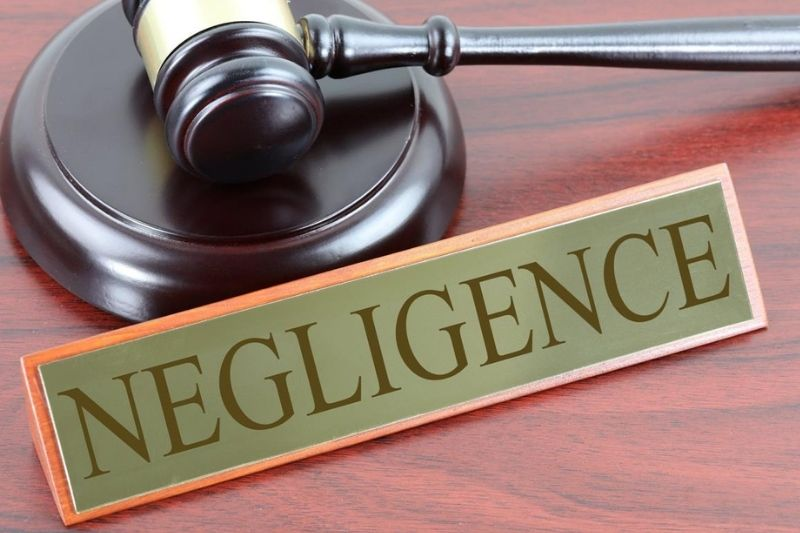 It's not necessary, but hiring a slip and fall lawyer can be the difference-maker in helping you recover compensation.
Slip and fall lawyers understand premises liability law, which is the law that governs injuries that occur as a result of a fall on someone else's property. In addition, this type of personal injury attorney understands how to gather evidence, talk to witnesses, and deal with attorneys and courts.
For a fall victim to receive compensation, your slip and fall lawyer will need to prove that the property owner was negligent in their duty to keep you safe. This can be a complicated process, so it is essential to have an experienced slip and fall lawyer on your side.
How to get the slip and fall injury settlement you deserve?
Here is how a lawyer can help you maximize settlement value and force the business owner or insurance company to the settlement table.
Find building code violations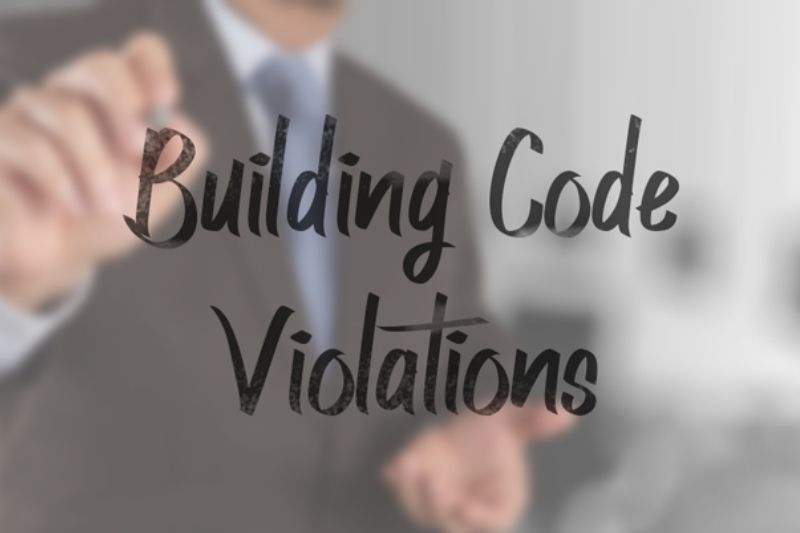 When you're injured in a slip and fall accident, one of the most important things you can do is find evidence to back up your case. For example, a slip and fall accident lawyer can help you find building code violations that prove the accident scene was dangerous. 
This evidence can be extremely helpful in getting the other side to come to the settlement table.
For example, your lawyer will find government documents that show that the stairway you fell on had a history of violations in the past.
Create demonstrative evidence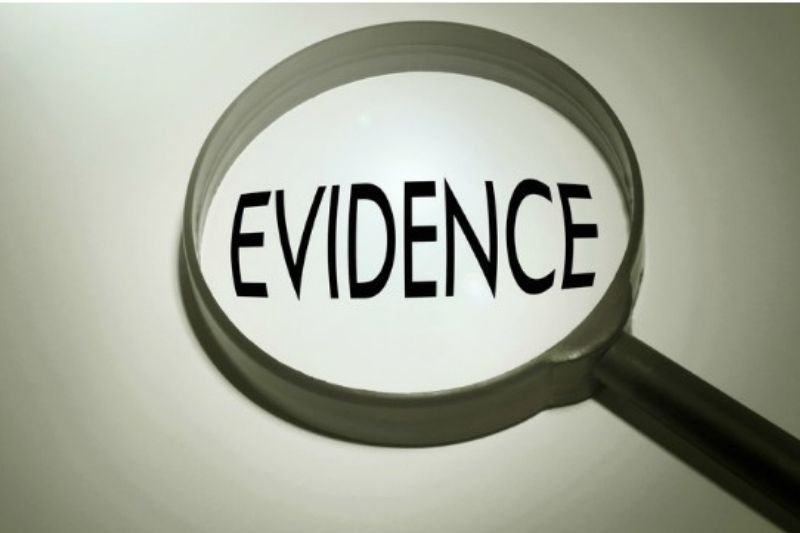 A key part of any personal injury case is demonstrative evidence. This is evidence that helps to show exactly how the fall occurred and was caused by negligence.
Your lawyer will create a 3-D animation of the accident scene, which will help show how the fall happened. They will also create life-size models of the scene, which can be used in court.
Pictures of the accident scene can also be beneficial – they can clearly show the hazardous condition and work well with juries.
The purpose of creating demonstrative evidence is to foreshadow what will happen in the trial. Doing so allows insurance companies to see that you are competent and they may fear the outcome of a trial.
Research medical records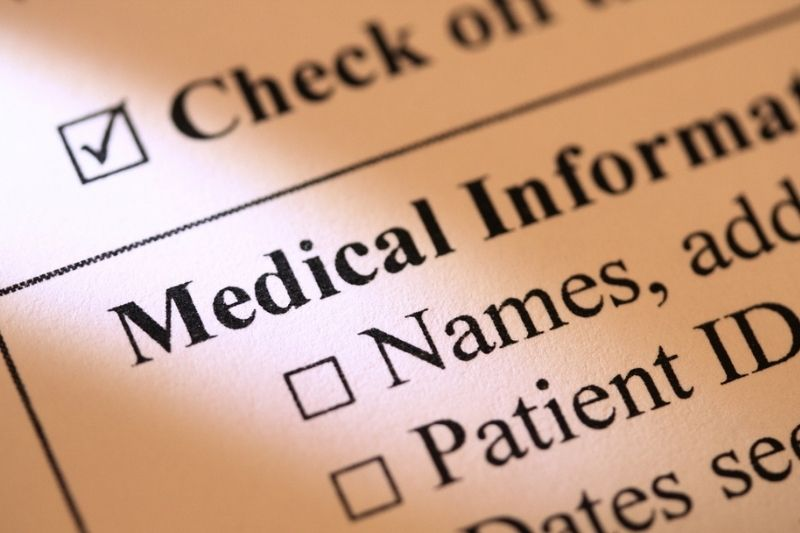 Another essential part of any personal injury case is researching medical records. This helps to show how severe the injury was and how the damage can progress over time.
Your lawyer will carefully review your medical bills to find evidence that supports your case.
For example, if you broke your leg in the fall, your lawyer will research medical bills to find evidence that shows how serious the break was. 
They will also find evidence that shows how the break could lead to future problems, such as arthritis. Again, this evidence can be very helpful in getting the other side to come to the settlement table (and pay out a larger settlement).
Using the techniques above, your lawyer can help you get the most out of your case. They will find evidence to back up your claim, create demonstrative evidence to show how the fall occurred, and research your medical records. When you show the following, insurance companies will be more likely to settle:
Have a robust theory of liability (the property owner knew about the hazards)
Can prove all damages
And are willing to go to trial
The hope is that your lawyer can get you a larger settlement amount than you would have received otherwise by using these techniques.
Tell me the best way to hire a slip and fall injury lawyer?
When looking for a slip and fall attorney, it is essential to do your research.
Choose someone who has a proven track record.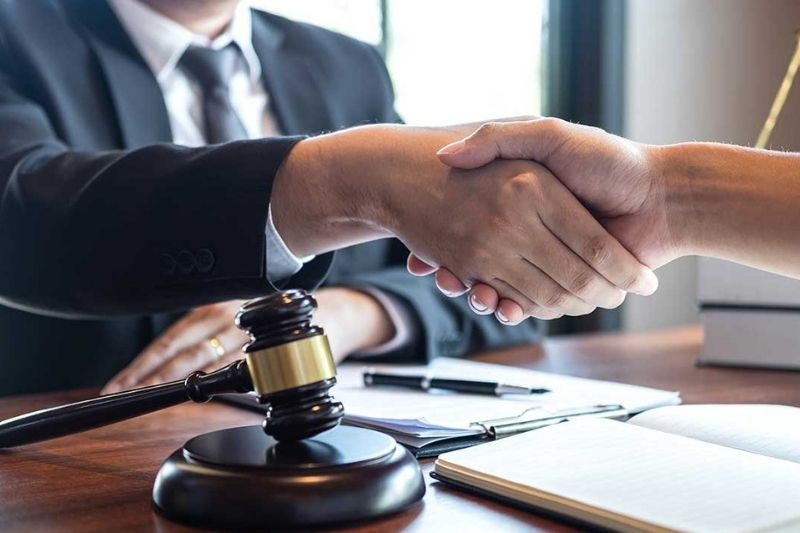 It's good to select a lawyer who has a track record of winning personal injury cases. Past results are a good indicator of how a lawyer will do in the future. Make sure to read reviews online and check the attorney's rating with sites like Better Business Bureau.
Communication
When you are well-informed about your case, it can help to avoid any surprises down the road. In addition, an informed client will get more out of their case with clear communication from start to finish. 
Payment terms
Many slip and fall lawyers work on a contingency basis, which means they only get paid if they win your case. This can be a good option for you, as it means you don't have to pay anything upfront.
You can find a good slip and fall injury lawyer to help you with your case by following these tips. Remember, every case is different, and it is essential to consult with a lawyer to see the best course of action for you.
Slip and fall statute of limitations: What is it and why does it matter?
It establishes a time limit on when an accident may be addressed in court.
The number of years you have to sue over a slip and fall accident is set by law. This time limit may differ depending on the state where the accident took place. The statute of limitations lasts only a year in some jurisdictions, while it can be as long as six years in other states.
For this reason, the statute of limitations for slip and fall claims is vital.
How do you establish liability or property owner's negligence in a slip and fall case?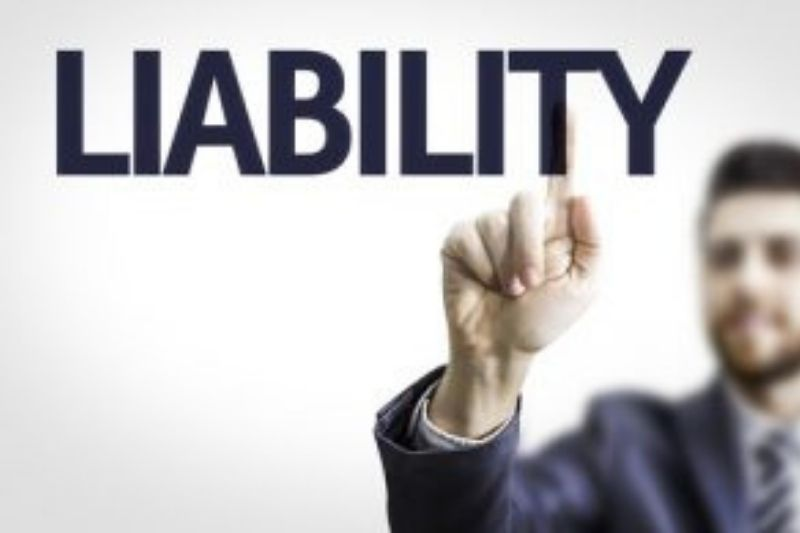 To prove premises liability, the injured party (the plaintiff) has to show that the property owner had knowledge of the hazard and did not take steps to correct it. In other words, the plaintiff has to show that the property owner was negligent.
Next, the plaintiff has to show that the property owner's negligence caused the accident and that the plaintiff suffered damages as a result.
How long did the hazard exist?
Did the property owner have a policy of checking for potential hazards?
Was there a reasonable cause for the hazard to exist in the first place?
Was it possible to reduce hazardous condition?
Are procedures in place to correct potential hazards?
These are all important questions regarding proving the property owner's liability in a slip and fall case.
You must also prove that you didn't "cause" the accident yourself. This process usually involves showing that you were paying attention to your surroundings and that the hazard was not readily noticeable.
Comparative vs. contributory fault laws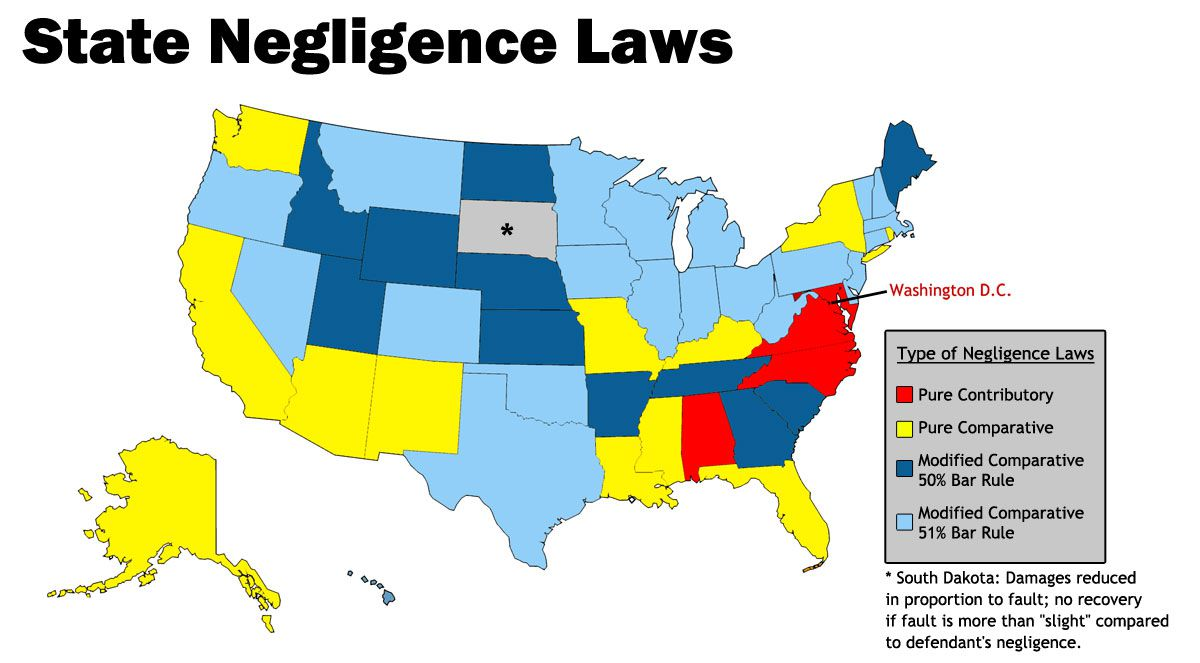 If you live in a state that follows contributory negligence rules (Alabama/Virginia), the plaintiff will be unable to collect any compensation if they are found to be partially responsible for the accident. 
In states that follow comparative fault laws like California or Arizona, the plaintiff can still collect compensation even if they are found to be partly responsible for their injuries.
In a pure contributory negligence state, you cannot recover any damages even if you contributed only 1% to your injury.
In contrast, states that follow comparative negligence reduce your damages by the percentage you are found to be at fault. This is because comparative negligence laws take all the blame percentages into account and divvy up the damages accordingly. So, if you were found to be 50% responsible for your injury, you would only be able to recover 50% of the total damages.
It's also important to note that the property owner may be liable for damages even if they did not directly cause the hazard. So, for example, if a contractor working on the property creates a hazard, the property owner may still be liable.
Are slip and fall accident cases challenging to win in court against a property owner?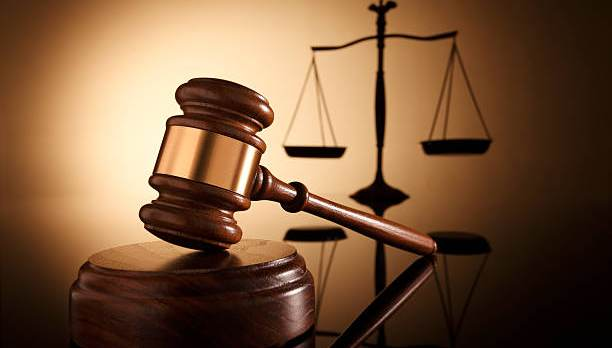 Slip and fall accident cases are tough to prove, and insurance companies defend them ruthlessly. Your case may go to court if the insurance company doesn't believe your story or if they think the injuries are not as bad as you say. The reason these slip and fall cases are difficult to win is that the plaintiff (the person bringing the lawsuit) has to prove four things:
There was a hazardous situation on the premises
That the defendant (the owner or someone else responsible for the property) knew or should have known of the condition
That the defendant failed to take reasonable steps to correct the condition
As a result of the negligent property owner's actions (or lack of actions) directly contributed to the plaintiff's slip and fall injury
It may be difficult to prove a property owner is negligent if you have a slip and fall case. For example, most slip and fall cases rely on first-hand accounts and witnesses – there may be no camera footage of the incident.
Without this evidence, it can be hard for the property owner to be held liable.
Proving damages can also be difficult, as it's not always easy to calculate what losses exist due to the fall injury. Nevertheless, don't hesitate to pursue legal action if you have a strong case.
How much money is pain and suffering worth in a slip and fall case?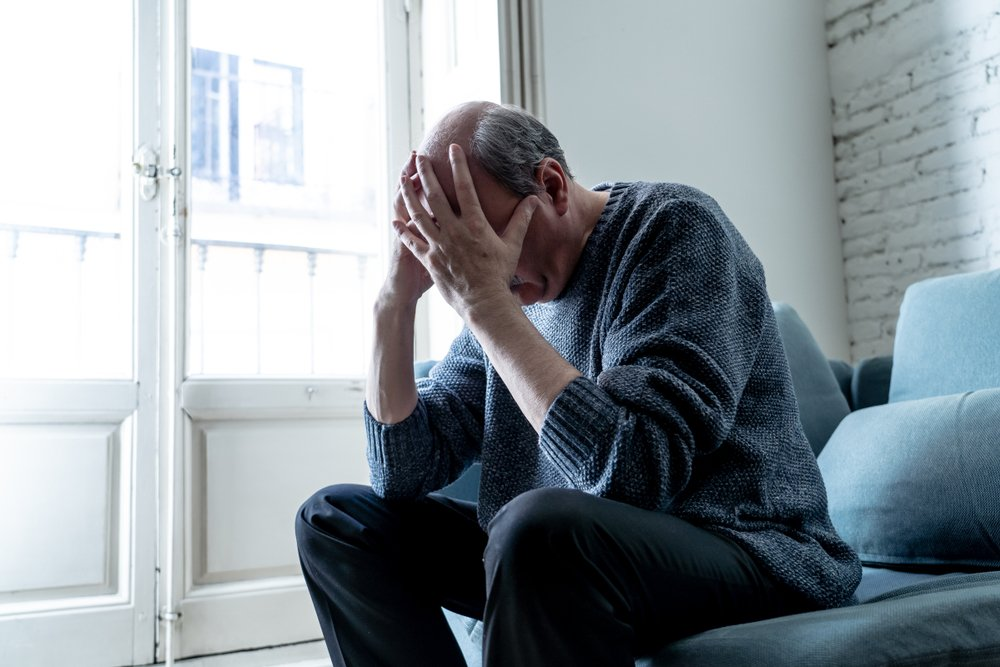 When you slip and fall, the pain and suffering you experience can be significant. This type of injury can cause physical, emotional, and financial damage. Pain and suffering damages are generally the most challenging damages to prove in a personal injury case.
There are used to calculate pain and suffering damages: the multiplier method and the per diem method. The multiplier method multiplies the number of medical bills by a number between 1 and 5. 
This number is based on how severe the jury believes the injuries are. The per diem method awards a set amount of money for every day that you were injured.
These methods are imperfect, but they provide a starting point for negotiations.
What actions should you take after you slip and fall?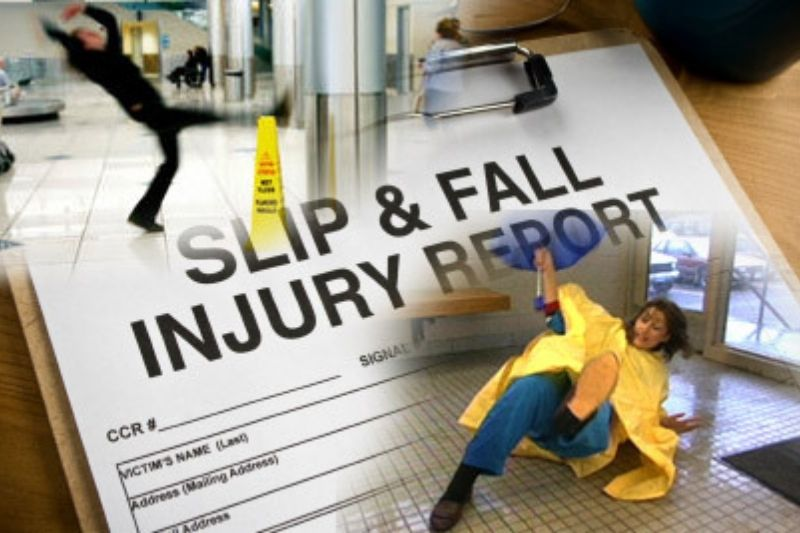 After you slip and fall, follow these steps to get the financial compensation you deserve.
If you've been hurt in a slip and fall accident, the first thing you should do is visit your doctor. Even if you don't believe you are hurt, your injuries may become noticeable later on. That's why it's critical to keep track of all of your injuries, even if they appear minor.
Second, you should report the accident to the property owner, manager, or supervisor where you slipped and fell. Be sure to get the name and contact information of whomever you speak with. It's best practice to get a full accident report in writing.
When you're in a slip and fall accident, gathering as much information about your surroundings is important. Witnesses are invaluable in these cases because their testimony can help prove that the property owner was negligent. It would help if you also took pictures of:
Scene of the accident
The conditions that led to the fall (i.e. wet floor, icy sidewalk, etc.)
Injuries caused by the fall
With this information, you can build your case against the property owner. It's essential to act quickly though, as there are time limits in place for filing a slip and fall lawsuit.
Fourth, you should speak with an attorney who specializes in premises liability. A fall accident lawyer can help you understand your rights and guide you through the legal process.
Statistics and facts about fall injuries
While many falls may result in only minor injuries, such as a few bumps and bruises, falls can also be damaging. 
According to CDC research, falls are the most common cause of fatal and non-fatal injuries among people aged 65 and older.
Falls are the leading contributor to traumatic brain injuries, which are one of the leading causes of death in the United States.
In fact, falls are responsible for more than 2 million emergency room visits and almost 800,000 hospitalizations each year.
The WHO states that over 37 million falls require medical attention each year, with over 6 million resulting in fractures.
The average cost of a fall-related hospitalization is over $30,000.
What are the most typical injuries sustained in a slip and fall accident?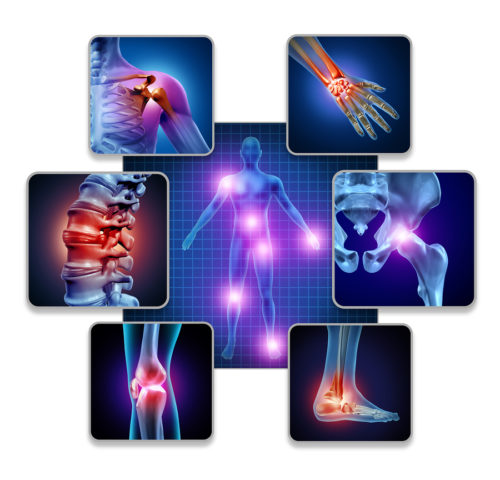 Depending on where the fall accident occurred, you could sustain any number of serious injuries such as head trauma, hip fractures, spinal cord injury, or brain injury.
Falls can result in a variety of injuries, including:
-Head injury: This is the most common type of fall injury, and can range from a mild bump on the head to a serious skull fracture or brain injury.
-Neck injury: This can occur when you land on your head or neck after a fall. It can cause pain, stiffness, and difficulty moving your neck.
-Back injury: This is another common type of injury from falls. It can cause pain, stiffness, and difficulty moving. Back injuries tend to linger and can cause long-term problems. Some injuries such as spinal cord injuries can result in lifelong paralysis.
-Shoulder injury: This can occur when you fall and land on your shoulder. It can cause pain, swelling, and difficulty moving your arm.
-Knee injury: A fall can cause a knee injury, such as a sprain or a fracture.
-Ankle injury: The ankle is often one of the first parts of the body to hit the ground when you fall, and can easily be sprained or fractured.
-Shoulder injury: This can occur when you fall and land on your arm, causing pain, swelling, and limited movement.
-Leg injury: This can include a broken bone, sprain, or strain.
-Hip injury: This is a serious injury that can cause extreme pain and immobility.